What to do in Gozo
In this article we outline what to do in Gozo if you are looking to have a truly smashing experience. Gozo is such a wonderful little place! Rolling hills, quaint villages and old ladies working lace in their front porch are the order of the day. Gozitan lifestyle is still authentic and untainted by tourism and the heavy urbanisation that has afflicted sister island Malta. Time here moves at a slower pace and locals joke that on this island, GMT means "Gozo Maybe Time" as everyone takes their time going about their own business. Yet, time is of the essence when visiting on a day trip - an early start means making the most of the day.
Furthermore, a car makes getting around easier, as although distances are short, bus connections are still slow. You will be glad to have it, as there are plenty of things to do, despite its tiny 67 square kilometres. Here are our recommendations on what to do when in Gozo on a day trip by car.
Getting to Gozo by car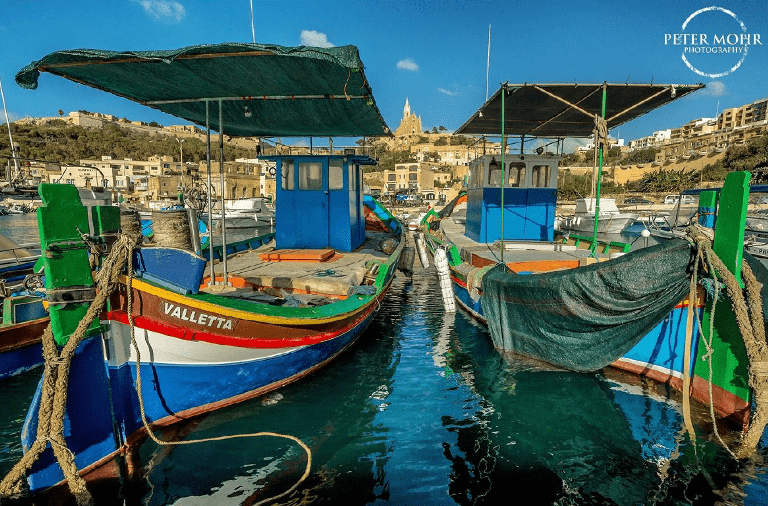 Getting to Gozo by car is easy.
The ferry departs from Cirkewwa approximately every 45 minutes and takes about 25 minutes to cross the Gozo channel to Mgarr.

Check the ferry schedule before you go to find out the crossing times and allow some time to wait in the queue, especially during peak hours.

During the crossing, take in the beautiful views of Comino's caves and notice how Mgarr Harbour is postcard perfect.
Visit Nadur and Ramla Bay
Get a Gozo ftira for breakfast
Since you are starting early, begin your Gozo tour with a Gozitan breakfast! Get off the ferry at Mgarr and immediately head east towards Nadur, a small village that is world-famous for its carnival. Nadur, however, is best known locally for the wonderful "ftira" that is available here from two independent bakeries: Mekren and Maxokk. The Gozitan ftira is not the tuna bread roll you may be familiar with, but a local pizza of sorts. It consists of a bread base and is typically garnished with sliced potatoes, onions, capers, olives and tuna, although there are other variations.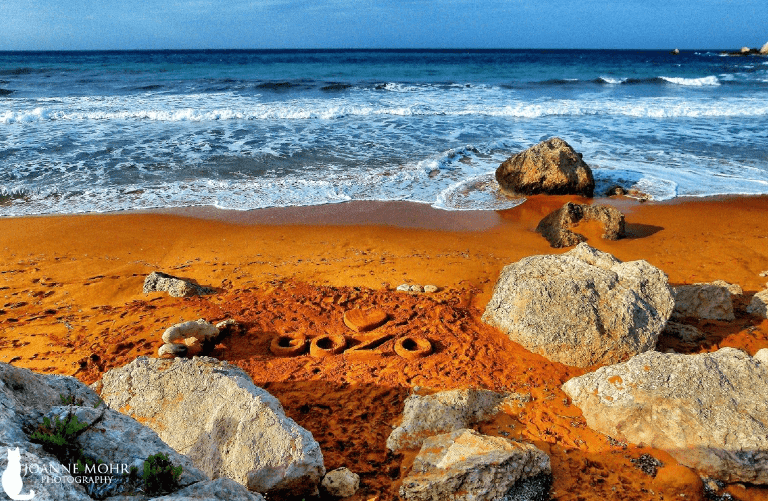 Visit Ramla bay for a dose of nature
Even if you're not hungry yet, you'll be glad for the take-away when you get peckish after a visit to the nearby Ramla Bay. Ramla is a unique beach on the Maltese Islands due to it's burnt orange sand that lends it a surreal glow. Take a swim in its clear waters or walk to Ghar il-Mixla above the far right end of the bay for spectacular views from an impressive cave.
Visit Xaghra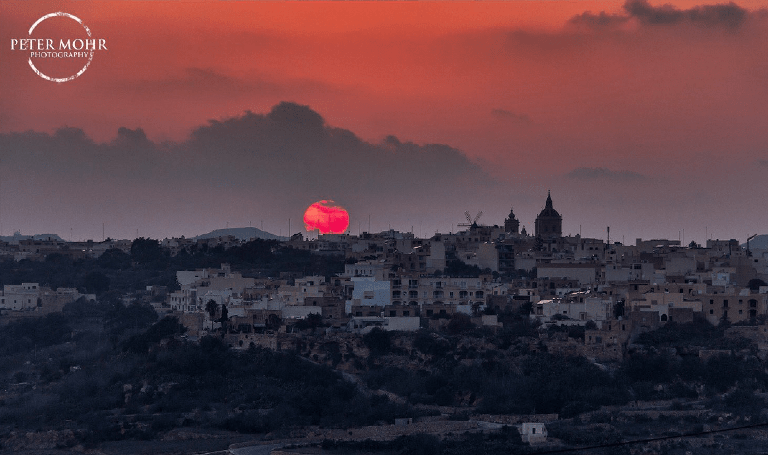 Go back in time at Ggantija Temples
From Ramla, head directly to Xaghra, where you can spend a few hours exploring Gozo's historic, cultural and natural heritage. The Ggantija Temples are a complex of Megalithic Temples that are about 5600 years old. They are the world's oldest freestanding structures and are listed as a UNESCO World Heritage site.
Gain insight to local culture
For more recent history, head up the road to Ta' Kola Windmill, which has been marvellously restored to its original pristine glory. The windmill offers insight into local life at the time when it was in daily use. You may also be interested in the rather unique Pomzkizillious Museum of Toys, which includes a late 18th century Maltese Doll with a carved wooden head.
Visit some extraordinary caves
In the heart of the traditional Gozitan village, beneath two separate private houses, you can visit Ninu's Cave and Xerri's Grotto with their mighty stalagmites and stalactites. These marvellous caves were discovered while digging wells. Another cave worth a visit is Calypso's Cave, where the nymph is said to have kept Odysseus as a prisoner of love for seven years.
Visit Marsalforn and Wied il-Ghasri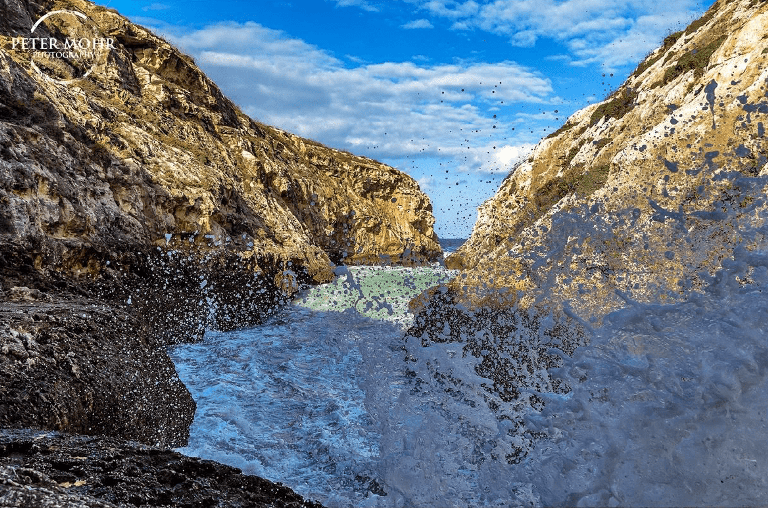 Relax in Marsalforn
By now, you must be hungry again so head to nearby Marsalforn and enjoy one of the many restaurants or cafes lining the seafront. Afterwards, you can either relax by the small beach or head along the coast to several lovely swimming spots. In fact, you can drive westwards along a scenic coastal route that brings you to Wied il-Ghasri.
Go exploring in Wied il-Ghasri
Wied il-Ghasri is a truly spectacular location, where stone steps take you down deep into a gorge with the valley on one side and the sea snaking in on the other. A walk along the east side reveals saltpans and right there, inconspicuously leading to a marvellous sea hewn cave in the bluest waters, is a small flight of steps leading to a ledge. So typical of how simple paths often lead to awe-inspiring beauty, so you never need to worry about what to do in Gozo.
Visit Victoria and The Citadel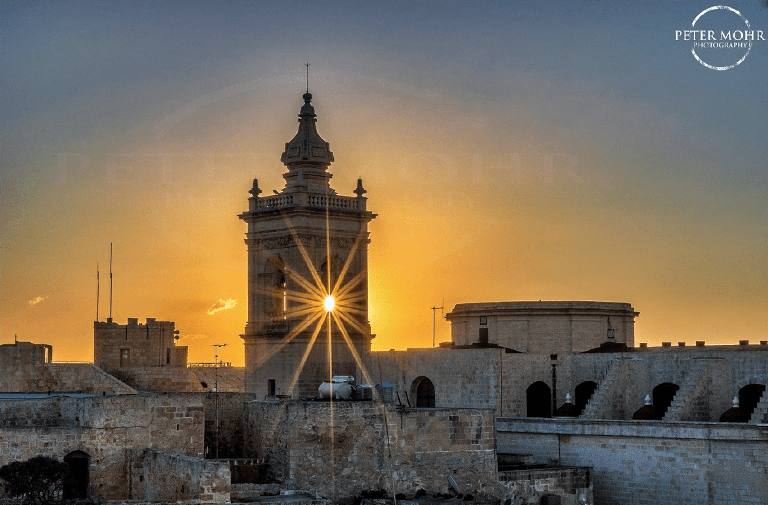 Discover the capital
Of all the things to do in Gozo, Victoria an absolute must. The heart of Victoria is the heartbeat of Gozo. A handful of busy roads embrace narrow winding streets still bearing a traditional fashion. Get lost in the backstreets - you truly don't know what you might stumble upon: a cat in a window just beneath a niche and a street lantern, a tiny shop selling handmade woollens or a friendly old man who will invite you in for tea.
Marvel at the Citadel, past and present
The fortified old part of the city, the Citadel, stands gallantly reminiscent of its heroic past and identity of old. This is where you can visit a number of interesting museums and the old prisons. Most impressive of all is the view - you can see the coast around the whole island and it never gets boring.
Visit Xlendi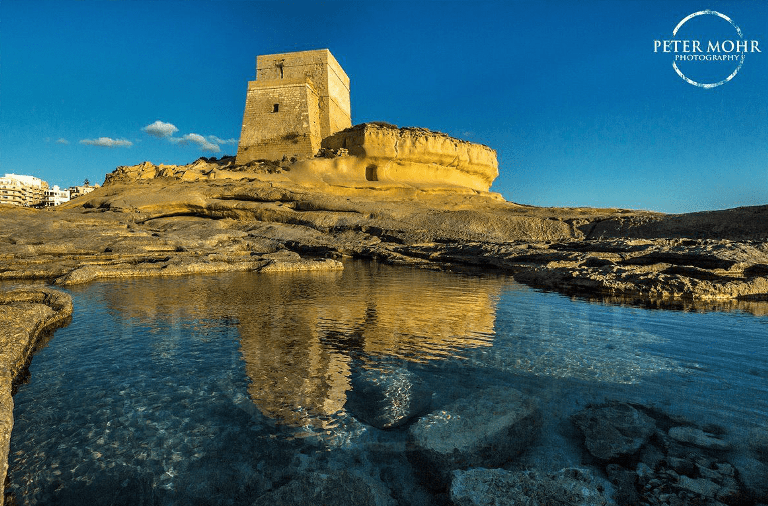 Watch the sunset at Xlendi Tower
When planning what to do in Gozo, one must include Xlendi and this can be your last stop before heading back to the ferry. Xlendi Bay is a beautiful little sandy cove. A cliff on one side protects the little boats dotting their way to the open sea. If you are in time, you could take an easy hike along the other
Dine in style Al Fresco
Back to the central part of Xlendi, head to a treat located at the far right as you face the sea. With tables right at the water's edge and a wide choice of fish, meat, pasta and Mediterranean dishes, this restaurant is a favourite with all kinds of visitors and the locals. A meal at The Boat House restaurant is the perfect end to a perfect day with the Gozitans. Head back to the Harbour and enjoy your trip. And remember that there are much more things to do in Gozo on a next visit, so make sure you return! side across the valley and watch the sunset at Xlendi Tower.